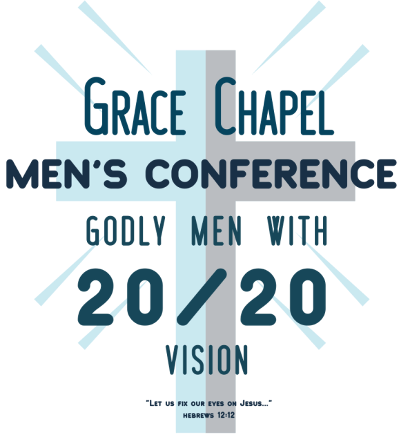 We are moving toward the final planning stages of Grace Chapel's first ever Men's Conference, "Godly Men with 20/20 Vision" held on Sunday, Feb 9th.
As always, everyone is invited to Grace Chapel's Worship service at 10 am. Men, women, & families!
The Men's Conference will start with a lunch at 11:30-12:30, so those attending their home church, can come join us after their worship.
Bobby Capps, will lead off the conference during the 10 am worship with a message on "GODLY VISION of the GOSPEL".
After lunch, (12:30) Dr. Leonard Pratt, will talk about the "GODLY VISION of DISCIPLESHIP."
At 1:30 Gary Caveness, will lead us in "GODLY VISION of the FAMILY."
We will have a short break and at 2:45 our final speaker, Tommy Wilson, will share with us about our "GODLY VISION of MINISTRY."
So, we are going to know WHO GOD is, how to grow with GOD, how to be the Spiritual Leader of our Family, and how to GO tell others about GOD.
Then we will have a "Call to Commitment" and the "Closing".
Please join me in prayer for every man to be Redeemed by the BLOOD OF CHRIST, Healed, Delivered, and Restored in JESUS NAME!!!
Please share this with the your contacts.
Below is a link to click on to register for the Free Conference.