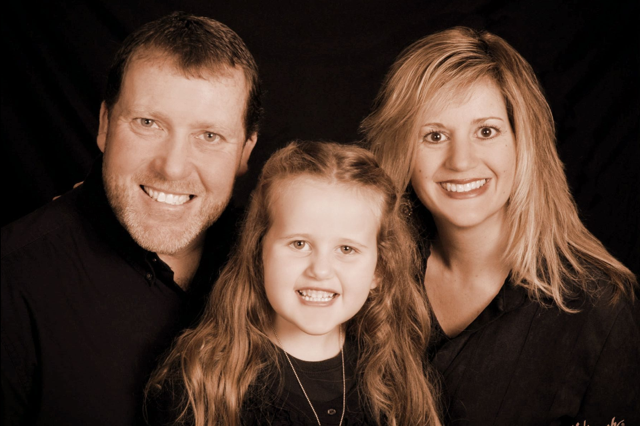 Sportsman's Boat Storage (SBS), in Pickwick, Tennessee, is the most Convenient Boat Storage on Pickwick Lake. SBS was created in 1984 by Scotty and Brenda Edge, who have owned the Sportsman's One Stop since 1983. Scotty is the son of the infamous JC and Louise Edge, who owned the State Line Boat Dock in 1960, and is now Aqua Yacht Harbor. Being Avid Boaters and Lake Lovers, the Edge Family has been providing top notch boat services, to better serve the needs of Pickwick Lake Boaters, for more than 50 years.
Sportsman's Boat Storage started out with 2 John Deere tractors and 94 slips, which were full before completion. Today, Kelly and Kim Edge, and the Pickwick Princess, Kaleigh Brooke, continue to grow Sportsman's Boat Storage. With over 500 storage slips, a service and detailing shop, and a ship store full of water toys, SBS is the perfect choice for taking care of all your boating needs. Our goal is to make your visit to Pickwick Lake as Relaxing and Enjoyable as possible. We Pray that GOD Blesses you with many Precious Memories with your Family and Friends on BEAUTIFUL PICKWICK LAKE!!!
Kelly Edge
Owner, kelly@sbspickwick.com

Kelly has owned SBS since 1998. He started working with his parents, Scotty and Brenda, when he was twelve, at The One Stop. He was the #2 Tractor Driver in 1984. Kelly has been swimming in and boating on Pickwick Lake since before he was a year old. Boating is all he knows and all he wants to know. You might remember seeing an eleven yr old boy in a 10' dingy with a 9.9 motor running to the Waterfall and all over Pickwick. That was Kelly!! He loves to have fun on the water. He loves his LORD JESUS! He loves his Family, and he loves people!!!

Kim Edge
Owner, kim@sbspickwick.com

Kim grew up in Corinth, MS, and is the daughter of Eugene and Barbara Keller. She taught in the Corinth School District after graduating from the University of Mississippi in 1996. She later received her M.Ed. in Curriculum and Instruction and enjoyed both teaching and learning. She met Kelly in 2003 and they were married two years later. Kim loves her Lord Jesus, her family, working alongside Kelly, studying the Bible, and being involved in women's ministry. She encourages women and families by sharing the life-changing experiences she has had with Jesus in her own life. She is living life to the fullest and enjoying her journey!

* Read more at http://kimall4him.blogspot.com

Chris Wilbanks
Storage Manager

Everybody loves Chris! He is the hardest working, most selfless man in Pickwick. He is a great husband and father to his beautiful wife, Sharon, and his two gorgeous girls, Anna and Ali. Chris will give you the shirt off his back. He goes the extra mile to make sure his people are satisfied. His famous saying has spread all over SBS, "We are In It to Win It." Chris makes sure that all Work Orders are complete and the storage is manicured. When you meet Chris, you see a huge smile and a heart as big as Texas, and he never forgets your name. Chris has another slogan that describes the man he is, "NEVER FORGET TWO THINGS; GOD LOVES YOU, AND I LOVE YOU."
Our Crew at SBS is here to make your time at the Lake wonderful and relaxing. One call does it all!