JESUS is HEAD of Sportsman's Boat Storage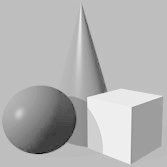 Sportsman's Boat Storage is a Christian, family-run business. We thank God every day for our valued customers and our blessed business. We are here to serve you and to share Jesus' love with you. If you and your family have any special prayer needs, we will gladly pray with you!
---
THE GOOD NEWS of JESUS CHRIST
"For God so loved the world that he gave his one and only Son, that whoever believes in him shall not perish but have eternal life."
John 3:16
"For everyone has sinned; we ALL FALL SHORT of God's glorious standard."
Romans 3:23
Romans 10:9
Kelly and Kim's Testimony
We are so grateful for what God has done and is doing in our lives. Jesus has transformed us from the inside out. We were in such a deep pit, living a life of darkness, and searching for glimpses of temporary happiness. During the process of becoming parents, God did a major work in our hearts to reunite us to Him. We were both born again after a marriage retreat in 2008, our marriage was saved, and our family and business began flourishing like never before.
Now, we get our joy and strength from the Lord, instead of from our up or down circumstances. Peace and Joy are wonderful fruit to develop and appreciate after living in hopelessness. Jesus makes all things new!
HE restores all that the world takes away. God's love is amazing! If you doubt that JESUS is real, we are proof that He lives!! You can enjoy God's majesty all around you. Nature and the beauty of the Lake tell of His awesome power and glory. Please remember two things, GOD LOVES YOU, and WE LOVE YOU, TOO!!!